--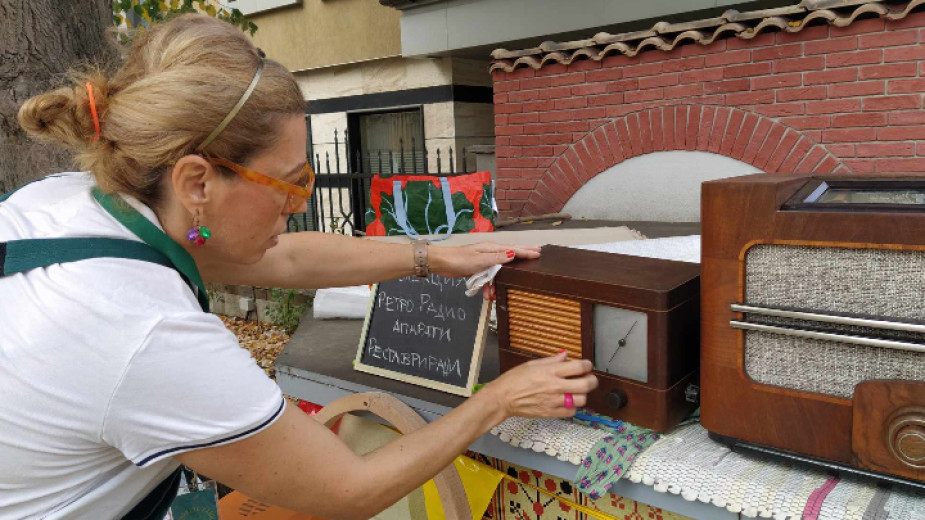 What can we find in old chests and how can we breathe new life into obsolete items? About the restoration, we talk to Marina Shopova, a co-organizer in a civil community, who presented her project "Art Depot for Restoration" to the citizens in the Ethnographic Museum in Burgas.
Through restoration, repair and decoration, we can give "new life" to old chairs, tables, lockers, chests of drawers and other furniture, says Shopova categorically.
"Many people live in the surroundings of Burgas or have old houses, where they might be scraping some old dressers, lockers, chairs, etc., and they must be wondering what to do with them. Restoration is an idea for them that they can realize. Things happen slowly, but the effect is long-lasting. We have found, for example, old oil vessels, spindles, hurkis. There are many interesting things in these forgotten pieces of furniture," said Shopova.
A huge collection of old radio sets has been collected for years by businessman Toma Shopov. For a long time, the technician worked in the field of maintenance and repair of these devices, and today his hobby is already attracting considerable interest. The most attractive specimens are from before the Second World War, the collector said.
"The most interesting of these radios are from the Second World War. They are of most interest to people because they are very old, and I restore them and they work. There was no ultra-short wave at that time, and usually these sets were on medium, short and long waves. On short waves, with the help of an external antenna, stations from all over the world can be received at the moment. I have such an external antenna, which is placed above the building, and at night I receive Chinese, English radio stations," said Shopov.
You can follow the news in development on our Facebook page, as well as in Twitter. Also follow us on Instagram and YouTube for a different take on the day's events.
-