--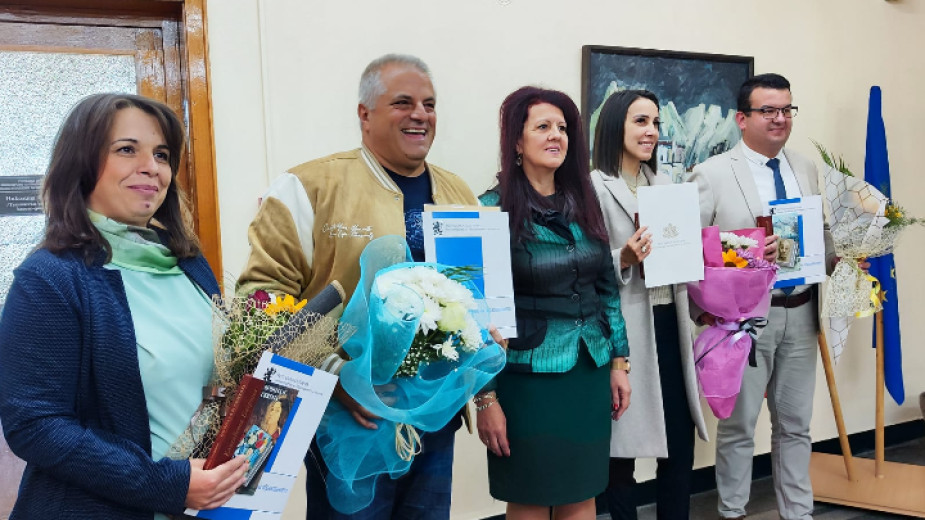 The head of the Regional Department of Education (RDE) in Kardzhali, Angelina Kostova, presented a total of four awards to young teachers from the region for their personal successes and the successes of their students.
One of them was a diploma from the Minister of Education, Prof. Galin Tsokov, for the participation and excellent performance of the Bulgarian language teacher from SU "V. Levski" in Ardino Narin Chobanova at the National Forum of Young Teachers – 2023, held under the national program "Qualification of Pedagogical Specialists".
To three other teachers, the head of the RUO handed over letters of thanks for the preparation of their students, who won prizes in the 31st national student competition under the title "150 years since the hanging of Vasil Levski". Diana Georgieva from the Language High School "Chr. Botev" – Kardjali, Dimitar Dimov from Secondary School "P. R. Slaveykov" – Kardzhali and Iliyan Toskov from Secondary School "V. Levski" – Krumovgrad.
"The purpose of the competition is for the students to show their knowledge, interpretations and evaluations of the events and personalities according to one of the proposed thematic accents by examining them against the background of European and world processes"said Angelina Kostova to those present.
She recalled that the organizer was the National Club "Rodolyubie" with the assistance of the Ministry of Education and Science, the Union of Bulgarian Teachers, the Faculty of History of SU "St. Kliment Ohridski", "TANGRA" Publishing House, the National Children's Palace, the Association of History Teachers in Bulgaria, the National History Museum, the National Military History Museum and the "Uchitelsko delo" newspaper. The official awarding of the awarded teams – students and their leaders – will be on November 25 in Karlovo. BTA
-