--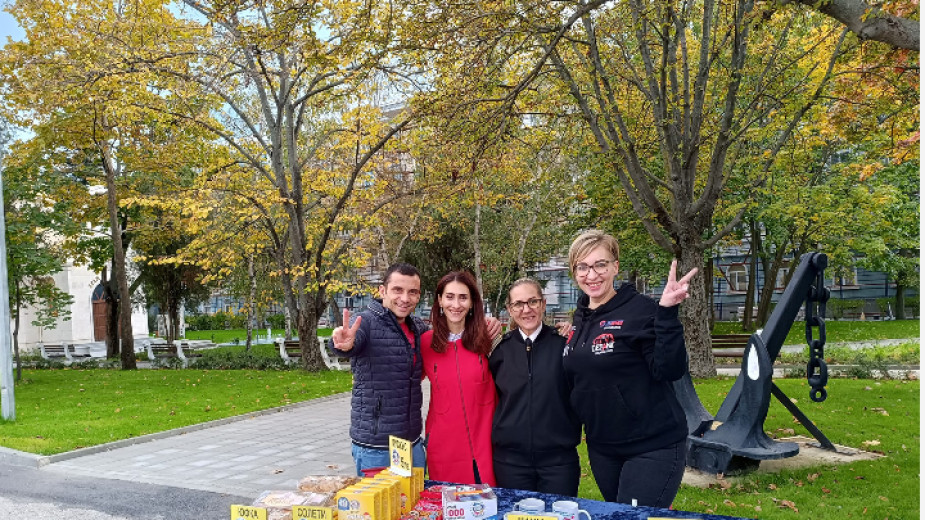 Photo: I believe and I help
Dozens of employees, teachers and students at the "Nikola Vaptsarov" Higher Naval School in Varna joined the charity campaign organized by the association "I believe and help" to collect half a million BGN for a second children's ambulance and the purchase of medical equipment for health facilities.
The initiative belongs to the management and employees of the educational institution, it was reported captain first rank Kalin Kalinov – deputy head of the school. He emphasized that altruism is an important human virtue. "It is mandatory for people in the maritime profession, because the specific atmosphere there suggests the compensation of different relationships that exist in families, and are missing in the environment".
Vladislav Nikolov, chairman of the association "I believe and help", said that the campaign is growing. It includes schools, higher education institutions, citizens and companies.
Helping, that is my satisfaction, emphasized the long-time volunteer of the cause Tanya Bachvarova. A person lives by what he gives, not what he takes, she added.
Graduates of the "Little Prince" Private School joined the charity campaign at "Nikola Vaptsarov" VVMU today. "We have to do good deeds and without making us donate. We should not rely only on the state," commented some of the volunteers.
Tags: Maritime School Varna joined campaign buy childrens ambulance
-