Borisov stated that he will not run for elections again if GERB does not win – Politics
All the optimism I want to instill in you obliges me, because the state is literally broken. This was stated by the leader of GERB from RazgradGERB is a center-right populist, conservative and pro-European political party in Boyko Borisov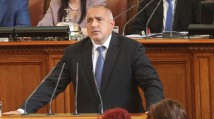 Boyko Metodiev Borisov is the Prime Minister of the Republic of Bulgaria. He was born on June 13, 1959.
According to him, the previous administration removed the rehabilitation of blocks from the Recovery Plan because there is the highest control.
And yesterday I said that this is the easiest campaign, because before in the programs we bet what to upgrade, what new to do. If you choose them, I will no longer be campaigning for new listings. Now I'm going around and giving you some to choose from. I have nothing more to explain. On October 2, you judge, noted Borisov.
Because when Cornelia Ninova talks about the Borisov model, here is the price of electricity in August 2020 – BGN 75. The new model is many times more expensive. The coal is Bulgarian and in the Bulgarian subsoil. They have been there for centuries. Miners, energy workers, engineers are Bulgarians. Their wages have not increased. Where did this promotion come from? "Kozloduy" works at maximum and the electricity comes out at BGN 45, and it is sold at BGN 1,800. Why did they leave this out," added the GERB leader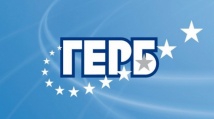 GERB is a center-right populist, conservative and pro-European political party in.
Here is the increase in food prices. What made your oil rise? There is as much sunflower as you want. The electricity is ours, the land is ours, the villagers are ours, the harvesters too. What raised your price? There is no commodity that has not risen since our model is gone. On October 2, judge. We can remove half of them, Borisov also said.
When the numbers speak and the mediators are silent. Here are the prices of natural gas – it is 837% more expensive now than here. In bad GERD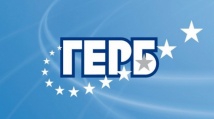 GERB is a center-right populist, conservative and pro-European political party in diesel was BGN 2.09, this is how it grows, and when Kiril and Asen left, it fell a little because the commissions are less. I won't argue who is better. Here is for the people to choose. Do you see the price of gasoline rising, Borisov pointed out.