Borisov from Pleven: This is the easiest election campaign of GERB – Elections
"We had the best presidency in the EU. We made our way into the waiting room of the Eurozone and our acceptance into the European Banking Union," said the leader of GERBGERB is a center-right populist, conservative and pro-European political party in Boyko Borisov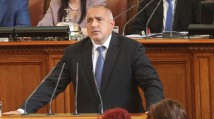 Boyko Metodiev Borisov is the Prime Minister of the Republic of Bulgaria. He was born on June 13, 1959 at the opening of the party's election campaign in Pleven.
This is the easiest election campaign for GERB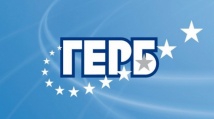 GERB is a center-right populist, conservative and pro-European political party in. The facts speak for themselves – the prices of goods produced in Bulgaria are record high, and inflation is monstrous. What raising wages and pensions?!, he asked.
BGN 4 million have flown out of Bulgaria in five months through intermediaries. They want to enter the administration to steal again. As they do through gasoline. They also stole our "change" slogan.
Bulgaria has received zero from the European solidarity for recovery from the Covid crisis. Can you imagine the illiteracy and lack of interest!? And lobbying for the vested interests of "change". It was not by chance that they brought Gemcorp.
We left BGN 1 billion in a special account to complete the construction of the "Hemus" railway station. Their greatest pride is that they stopped "Hemus" and the road "Ruse – Veliko Tarnovo". What investments will you attract when the TIR travels for ten hours on roads that have not been maintained for two years?
"Four billion and six hundred million BGN have flown out of Bulgaria in recent months through intermediaries. Therefore, this party of mediators must be defeated. Instead of building up, they destroyed everything that had been done. According to the roughest calculation, 30 million per day leave Bulgaria for the intermediaries of this party", revealed the leader of GERB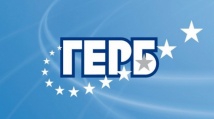 GERB is a center-right populist, conservative and pro-European political party in.
"Who will return these billions of loans and credits that they have accumulated? With this non-working economy. They subsidize gas, electricity, food, water. I don't see anything successful in such a "perpetuum mobile". There are still obligations for Bulgaria. And they want to go a little more crazy in the pockets of the Bulgarians. This is the party of the mediators!"
They didn't make a birdhouse for two years. And they came with loud promises – three bridges, five highways. Asen Vasilev said by highway per year. Two years have passed and there is not one meter!
The first day if GERD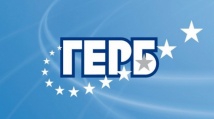 GERB is a center-right populist, conservative and pro-European political party in governs, we impose a duty of one lev so that every citizen can receive one lev per liter of fuel compensation at each gas station. The "changes" are being made hawkishly, while at the same time they are paying 28 percent more to Gazprom for gas, Borissov said.
Germany closed the coal plants, and ours are working at maximum We produce everything – wheat, barley, sunflower. Where did inflation come from? From the middlemen! The situation is very serious.
"It's not who raises the pensions, it's who pays them. It's easy to promise, hard to work and hard to find the money to pay. We have the weakest investment climate and the highest food prices thanks to the party of "change", of DB and BSP. For a year and a half," he commented.
Will we continue to lie that we are not involved with arms in Ukraine instead of making a decision like every other European country? Again, this is done through intermediaries. The middlemen make huge money from the weapon, and we think that the Russians don't know what kind of projectiles are fired. Instead of officially declaring it, this is done so that the money can flow through the middlemen.
Tags: Borisov Pleven easiest election campaign GERB Elections