Russia's revenue from fossil fuel exports during the first six months of the war in Ukraine, significantly exceeded the cost of the invasion. According to the Finland-based Center for Energy and Clean Air Research (CREA) Russia has earned 158 billion euros. This contrasts with the cost of the war, which is estimated at around one hundred billion euros.
The analysis covers the export of oil, gas and coal between February 24 and August 24 this year, evaluating data from marine and pipeline transport. They show that The EU is the biggest buyer of supplies with €85 billion, followed by China with €35 billion.
Within the EU Germany is in the lead with 19 billion euros, making it the second largest buyer of Russian fossil fuels in the world, after China. Despite the decline in export volumes, Russia is "still achieving record revenues" from fossil fuels, the CREA analysis explains.
We recall that the previous report from June of CREA showed that Russia earned nearly 100 billion dollars (82.3 billion pounds) from oil and gas exports in the first 100 days of the war in Ukraine.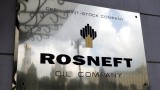 Russia is swimming in oil money
Moscow is now winning more than ever
We remind you that the countries of The G7 will support a ceiling on the price of Russian oil in an attempt to limit the Kremlin's export earnings and its ability to finance its war against Ukraine. However, the level of the price ceiling is still under discussion.
Separately, the Kremlin's next step regarding Gazprom's policy in Europe is currently underway with the shutdown of the Nord Stream 1 gas pipelinewhich EU defines as blackmail.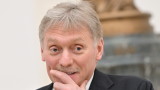 Kremlin: "Nord Stream" stopped because of the sanctions
Dmitry Peskov: And now, when it gets cold, the situation will get even worse